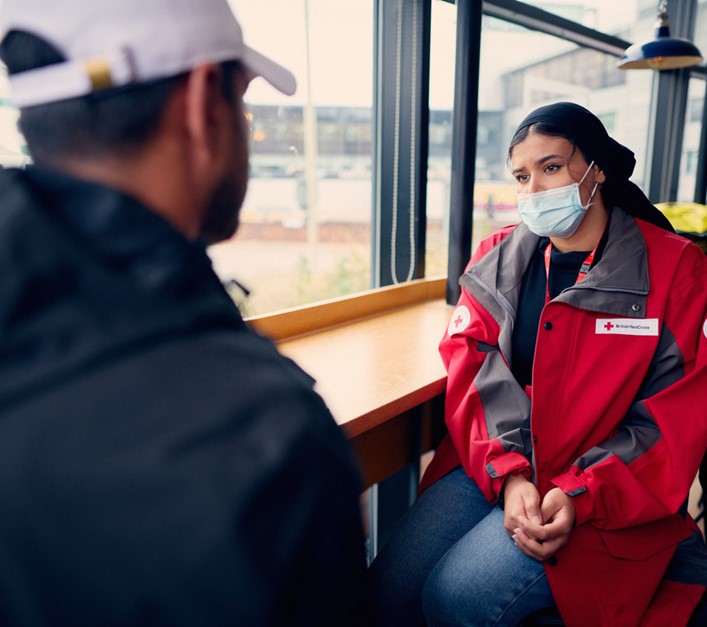 Partnerships
EG GROUP PARTNERS WITH BRITISH RED CROSS –­ ITS FIRST CHARITY PARTNERSHIP THIS YEAR
EG GROUP PARTNERS WITH BRITISH RED CROSS –­ ITS FIRST CHARITY PARTNERSHIP THIS YEAR
EG Group today announces its first charity partnership of 2023 with the British Red Cross, part of the world's largest humanitarian network. EG Group has also partnered with The Red Cross across other markets including Italy and the United States.
EG Group will raise funds for the British Red Cross across all UK sites, with both colleagues and customers able to donate from January until the end of April. EG Group will also use the opportunity to highlight the important work carried out across the world by the charity.
For the last 150 years, the British Red Cross has helped millions of people in the UK and around the world get the support they need when crisis strikes. Solely based on people's needs, their support covers three key areas – disasters and emergencies, displacement, and migration and health inequalities. Thanks to their team of Red Cross volunteers, they provide practical, local and emotional support, as well as providing specialist equipment to people with mobility needs.
Mohamed Valli, Foundations & CSR Manager at EG Group, said: "We look forward to working with the British Red Cross, playing our part in supporting the vital work they do on a daily basis. All the money raised by our EG community could go towards a number of services such as the provision of emergency hygiene packs, buying torches for the vulnerable affected by power outages, and keeping a specialist vehicle funded for a year so people affected by severe weather can be reached."
Kerry Threadgill, Regional Fundraising Manager (North & Midlands) at the British Red Cross, said: "We are grateful to EG Group for their support, and look forward to working with them over the next four months to raise, not only invaluable funds for the charity, but also greater awareness of the work we do, helping anyone, anywhere in the UK and around the world in need of help in a crisis."