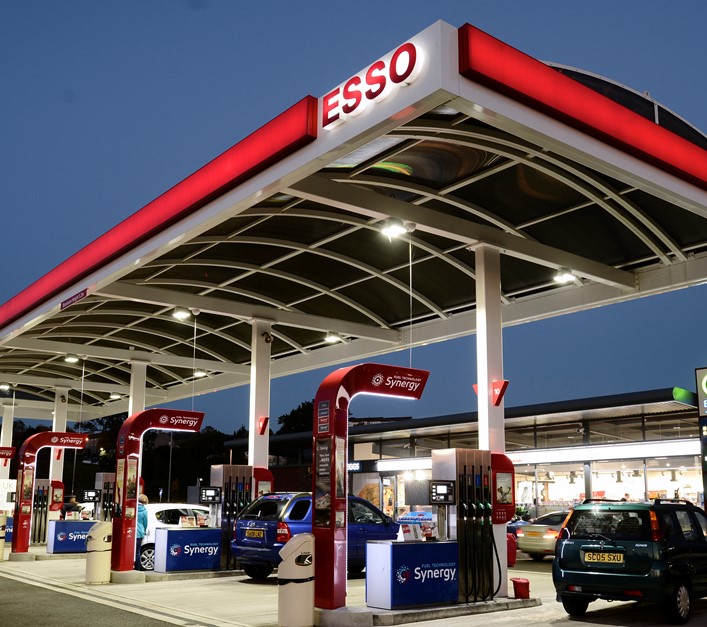 Awards
Lomondgate site awarded Forecourt Retailer of the year at the Scottish Grocer Awards 2017
Lomondgate site awarded Forecourt Retailer of the year at the Scottish Grocer Awards 2017
Euro Garages Lomondgate, Dumbarton has been awarded Forecourt Retailer of the Year at the Scottish Grocer Awards 2017.
Retailers from across Scotland were honoured at the Scottish Grocer Awards 2017. The event, the biggest retail awards programme of its type in Scotland, is held to recognise and celebrate the very best in Scottish convenience retailing.
Held at Glasgow's Hilton Hotel on Thursday (March 9), the show was hosted by comedian Craig Hill and saw 21 awards go to some of Scotland's very best independent retailers, symbol stores, forecourts, employees and entrepreneurs.
Opened in April 2015,  Lomondgate Service Station not only has a hugely impressive SPAR convenience store, but within it there is a Subway and a Greggs with a Starbucks On The Go premium beverage offer.
Judges feedback, the site has a large retail footprint and benefits from all the latest aesthetics and technology in shop-fitting, however it is not a case of style over substance. The store is used by a wide variety of shoppers for a number of occasions – whether speedily paying for petrol and grabbing a snack, taking a break from a long drive with a sit-down meal, doing a weekly shop or topping up on groceries on the way to a holiday haven – the team here has found their purpose.