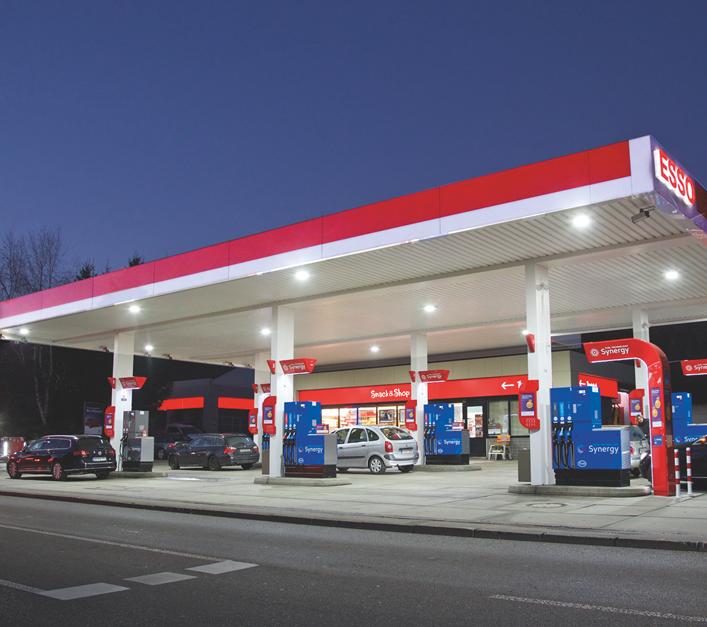 Mergers & Acquisitions
EXXONMOBIL and EG Group enter into new partnership for German ESSO stations
EXXONMOBIL and EG Group enter into new partnership for German ESSO stations
Strategic agreement includes sale of ExxonMobil-owned and operated service stations and conversion to a branded wholesaler model
Conversion consistent with company's approach in other European markets
ExxonMobil to continue supplying fuels to Esso-branded station network
ExxonMobil announced today that it has entered into a strategic partnership with EG Deutschland GmbH, an affiliate of UK-based EG Group Limited, to expand the Esso brand in Germany. Under the agreement, ExxonMobil is selling its approximately 1,000 Esso-branded service stations to EG Group and converting its business to the branded wholesaler model already in place in other European markets and North America. The company will continue selling ExxonMobil-supplied Synergy fuels and Mobil-branded lubricants at the Esso-branded stations.
"Our conversion to a branded wholesaler model in Germany is consistent with ExxonMobil's approach in other European markets with the objective of growing the Esso brand," said Florian Barsch, managing director of ExxonMobil Central Europe Holding in Hamburg. "Our long-term strategic partnership with EG Group will leverage our companies' respective strengths and continue to provide Germany's consumers with a reliable supply of high quality Esso fuels."
ExxonMobil and EG Group have established a partnership initially for 20 years. The two companies have already successfully established a branded wholesaler model in the UK and France and recently signed a similar agreement in Italy. EG Group has committed to investing in the fuel, car wash and shop business in Germany.
"Over the course of our discussions, EG Group  impressed us with its future- and growth-oriented concept for the Esso brand, convincing us that this is the appropriate decision to make in helping expand the brand and continue to provide a good experience for our customers," said Alexander Hentschke, retail sales manager for ExxonMobil in Germany.
ExxonMobil will continue to focus on developing and marketing the Esso brand in Germany after conversion to the branded wholesaler model is complete, which is expected during the fourth quarter of 2018 when EG Group will assume all responsibilities associated with operating the station network subject to approval by the antitrust authorities.
"We are very pleased to partner with ExxonMobil in Germany and work together with Esso, along with the tenants and dealers of the stations," said Mohsin Issa, founder and co-managing director of Euro Garages. "The German market offers us great growth opportunities and is the logical extension of our business throughout Europe.We already operate service stations in France, the United Kingdom and the Benelux countries. As a result, and through other recently announced acquisitions, we have established ourselves as one of Europe's leading service station operators."
With the purchase of the German Esso network and Esso-branded stations in Italy, EG Group  will operate about 3,500 stations across Europe.