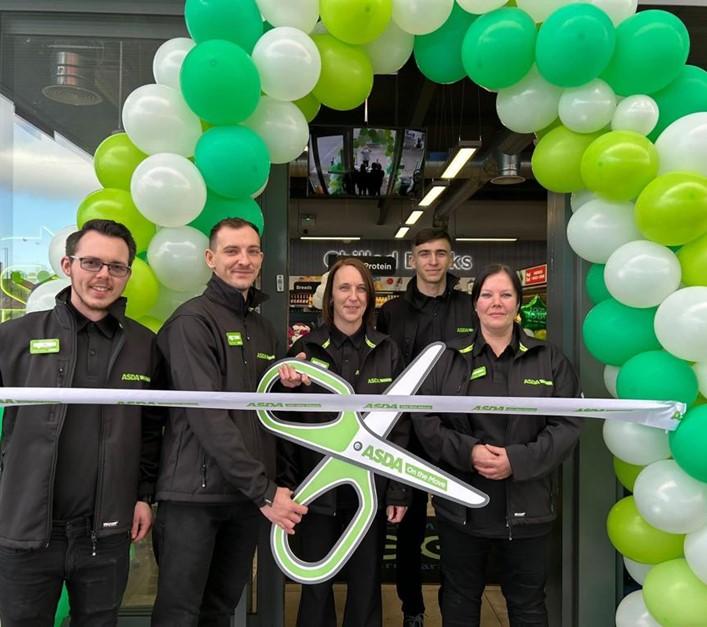 Business
EG Group opens landmark 100th Asda On the Move convenience store
EG Group opens landmark 100th Asda On the Move convenience store
EG Group today announces the landmark opening of the 100th Asda On The Move store in partnership with Asda. EG also confirmed plans to open a further 100 sites across the UK this year, as part of its strategy to create more convenient ways for customers to shop. 
The Asda On the Move concept was launched in October 2020, to increase the number of customers who can access the supermarket's great value products in convenient roadside and neighbourhood locations.
The 100th store, which is located on Cargo Fleet Lane in Middlesbrough, is one of 35 that have opened so far this year on EG Group's existing forecourt estate. Asda supplies the products on a wholesale basis to EG Group, which owns and operates each site. 
Asda On the Move stores stock up to 2,500 products, including a selection of Asda's premium 'Extra Special' range and a more extensive range of fresh produce and chilled lines than is traditionally found on fuel forecourts. They also feature EG-owned and operated foodservice brands and franchise partner offers such as Starbucks, KFC, Burger King, Greggs, Subway, Sbarro, and Cinnabon, alongside providing a wide range of fresh and home produce in store.
James Laws, Senior Director Wholesale & Convenience at Asda, said: "The opening of the 100th Asda on the Move store is a milestone in our convenience journey to bring Asda's great products to more customers through our partnership with EG Group. The popularity of these stores shows us that customers want to be able to pick up essential products or grab a spontaneous treat whilst they're refuelling. We look forward to providing that service to customers in even more locations as we expand the number of Asda On the Move sites in the future.''
Junaid Manjra, Head of Convenience Retail at EG Group, said: "The launch of this landmark Asda On the Move reflects the ongoing progress of EG's successful partnership with Asda. This latest store will provide customers with a winning combination of the supermarket's fresh produce and premium products, alongside EG's portfolio of own and popular third-party foodservice brands. Together with Asda, we are committed to leveraging our expertise in foodservice and convenience retailing to offer customers fantastic quality, value, and convenience across the UK."