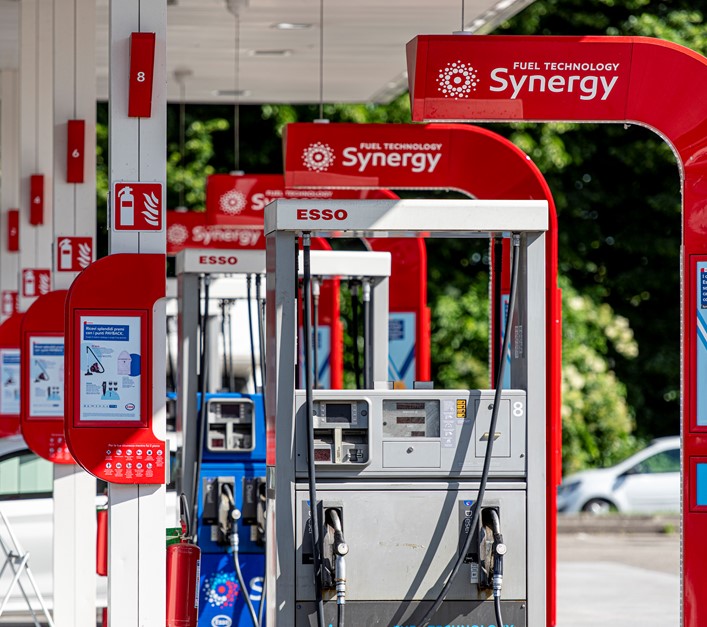 Mergers & Acquisitions
EG Group Looks To Deliver Future of Fuel Retail Convenience
EG Group Looks To Deliver Future of Fuel Retail Convenience
EG Group is pleased to announce the successful management takeover and transaction completion from ESSO Italiana of approximately 1,100 ESSO service stations and about 100 fuel supply contracts for third party sites in Italy. This is part of the EG Group strategic partnership with ExxonMobil, making the organisation the largest single Retail Branded Wholesaler customer globally.
Italy is a new European market for EG Group to extend operations into and the acquisition facilitates an opportunity to secure further assets in the Italian market.
EG Group will look to do what it has successfully done across other markets – review the network in terms of retail potential, initially partner with and invest in a few locations with recognised global and local retail brands, understand the market dynamics and consumer perceptions with a view to then having the confidence to accelerate growth and development across Italy.
EG Group will actively engage and work with local brands, especially in terms of food-to-go, that have aspirations to franchise and grow. Reflecting the habits and demands of the Italian consumer is going to be critical to success.
Mohsin Issa, Founder and co-CEO, EG Group expressed:
"This announcement marks the start of the expansion of EG Group into Italy and other new markets during the course of 2018. For me, strategic brand partnerships are going to be important for the growth of EG Group in Italy.
Through our customer knowledge, insight and experience across Europe, we understand that people value time and are continually looking to access retail locations that satisfy multiple customer missions and provide excellent welfare to motorists.
Our business model enables customers to access a world-class fuel, convenience store and food-to-go offer. We have a local management team who will help shape our Italy investment."
"Through this strategic partnership with EG Italia we have now completed our conversion to the new business model and we expect to see great results" said Gianni Murano, Esso Italiana Lead Country Manager. "The partnership combines EG Group strength as fuels retailer and its unique backcourt expertise with our high performing Esso fuels and marketing proposition. We will leverage our respective strengths to build a platform for growth and deliver to consumers a valued experience at Esso-branded service stations".
The Italian market has a dedicated leadership team in place that will operate from the Da Vinci Business Centre in Rome. The site network will be further supported by regional offices in Milan, Turin, Bologna, Catania, Bari & Naples. EG Group have 96 employees working in Italy, some of whom transferred from Esso and others have been recruited for specific roles.
Salvatore Bianca, Country Manager (Italy), EG Group commented:
"Today is a very exciting day for EG Italia. I am confident, having completed the transfer and having established our support office in Rome, will enable our in-country management team to expand our strategic capabilities across Europe and formalise our reputation in Italy for being recognised as an effective fuel, convenience store and food-to-go retailer.
I would also like to take the opportunity to thank my local team and colleagues from the EG Group, ESSO, dealers, suppliers and our professional advisers who have supported us throughout the whole transfer process. The real work now starts.
We look forward to working with ESSO, our dealers, other retail brand partners, suppliers, contractors and stakeholders to provide high quality site services and the retail offer on our network."
The Italian management team brings a wealth of knowledge and expertise to help shape the petrol forecourt offer.
Salvatore Bianca, Country Manager joined Esso Italiana in 1988 and since then has been working in various areas of the company leading large organizations in senior managerial roles including Italy Wholesales Fuels Manager, Italy ROC (Retail Operating Company) Manager, Distribution Joint Venture, Fuels Customer Service Manager with other assignments as Sicily Retail Sales Manager and Naples Terminal Manager.
Salvatore has also got international experience and has worked in Brussels and was responsible for the implementation of Retail Operating Company model in Europe including development of new SAP platform. Worked in Manchester as the Italy Customer Service Transition Manager.
Ugo Corridi, Retail Sales Manager:  Long established with 27 years' experience within ESSO; leading from the front, Ugo has taken on the strategic operations role as Retail Sales Manager.  With a wealth of knowledge and expertise, including Retail Sales with ESSO Italiana and Europe, also encompassing Asset Management and Maintenance.  Leading the team to deliver outstanding service for our Dealers and Customers, improving the maintenance turnaround and maximising pump availability.  Ugo Corridi joins us with dedication and vision for the future.
Fabio Costa, Country Finance Manager:  Comes with over 24 years' experience working for multinational companies, including BAT and ESSO.  A Senior Manager since 2001 within Financial Accounting, Statutory and Group Reporting, Controls, Compliance and Risk Management.  Implementation of SAP for the Italian and Global market,  as well as project managing M&A in Italy 2004 and 2008.  Establishing EG Italia Finance and the Accounts Receivable Team at our permanent home in Rome.
Elisa Marchese, Head of Legal: Formally ESSO Legal Advisor in Italy and Europe with many years of dedicated service, Elisa joins as Head of the Legal Team with EG Italia.  Having provided support on Legal matters in many areas of the Fuel and Retail business, including Contracts, Liabilities and disputes; Elisa has taken on the role of building the Legal Team in Italy, utilising & establishing contacts with partners and specialists.
Placido Baglio (Dino), HR Manager: Joins EG Italia from Adriatic LNG (Milan) after 7 years, and prior to this worked in the ESSO Company Operated business in Italy as the HR Manager.  With over 31 years' experience and knowledge within Human Resources, covering many areas of the operations within the Fuel Industry.  Heading up the new EG Italia HR Team in Rome, looking forwards to implementing, establishing and working with a successful operations team during transition, and planning for the future.