THE CHRISTIE CHARITABLE FUND
THE CHRISTIE CHARITABLE FUND
EG GROUP RAISES MORE THAN £36,000
EG Group partnered with The Christie Charitable Fund for the Group's second charity partnership of 2022. The Christie are the largest single-site cancer centre in Europe, treating more than 60,000 patients a year. Based in Manchester, they serve a population of 3.2 million people across Greater Manchester and Cheshire with more than a quarter of their patients referred from across the UK. They are also the first UK centre to be accredited as a comprehensive cancer centre.
Colleagues celebrated National Pizza Party Day in May where Pizza from Sbarro was served in the café at our Head Office. A raffle prize was on offer and colleagues helped raise over £500.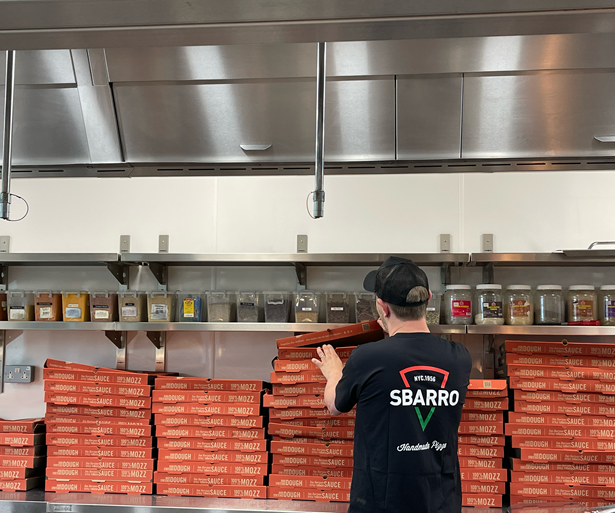 PFS Area Manager Muhammad Jamil and PFS Site Managers Naghman Akhtar, Mudassar Ali, Cazetan Ferrao and Ahsan Ajaib completed the 1085m intensive hike up Mount Snowdon, the highest peak in England & Wales. They embarked on the epic adventure to raise funds for The Christie Charitable Fund but unfortunately the weather wasn't on their side with the day turning cloudy, windy and wet. The hike took them approximately 7 hours and thanks to generous donations, the team raised over £1,000.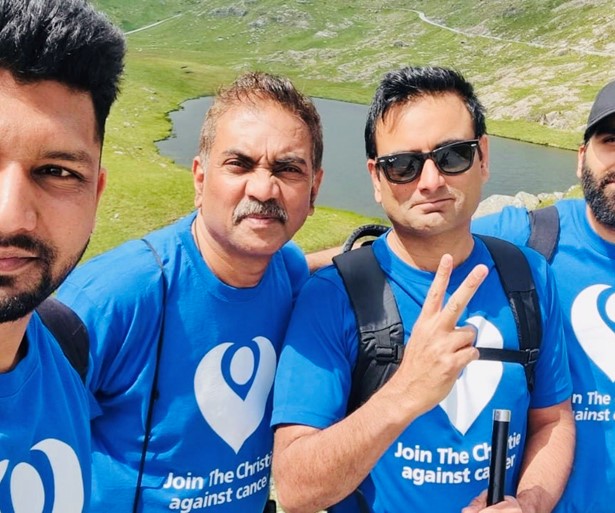 We hosted 'The Great EG Group Bake Off' at our Waterside Head Office in Blackburn to help raise funds and saw nine teams enter the competition. We welcomed esteemed guest judges, Craig Bancroft and Lisa Goodwin Allen from Northcote, the luxury hotel and Michelin Star restaurant, and Hannah Woolnough from The Christie Charitable Fund to choose their winner. Colleagues also brought in other treats which were sold to raise money. Raafiah Anwar, Finance Manager at EG Group was chosen as the judges' winner. Overall, the event helped raise nearly £400.