EG GROUP RAISES MORE THAN £178,000
In January 2023, EG Group partnered with the British Red Cross, part of the world's largest humanitarian network.
For the last 150 years, the British Red Cross has helped millions of people in the UK and around the world get the support they need when crisis strikes. Solely based on people's needs, their support covers three key areas – disasters and emergencies, displacement, and migration and health inequalities. Thanks to their team of Red Cross volunteers, they provide practical, local and emotional support, as well as providing specialist equipment to people with mobility needs.
Throughout the partnership, EG Group raised funds for the British Red Cross across its network of sites in the UK, setting up over 1,500 donation banks where both colleagues and customers could donate. A number of fundraising activities were also held including raffles, a bake sale, and 'Cinnalove Day'.
We also announced that EG Group would be donating £100,000 to the Turkey – Syria earthquake emergency appeal and with the support of colleagues to raise an extra £25,000. By the end of February, we had raised over £154,000 which was donated to the British Red Cross as part of their efforts in supporting the Turkey – Syria earthquake emergency appeal.
On Thursday, 2nd March, we celebrated World Book Day by inviting pupils from The Olive School, Blackburn to visit our Waterside Head Office. Pupils came dressed as their favourite book characters and met with colleagues to discuss books, story ideas and even took part in a competition to design a book cover for their own stories. EG colleagues were invited to dress up in their favourite book characters for a minimum donation of £2. We raised over £120 on the day.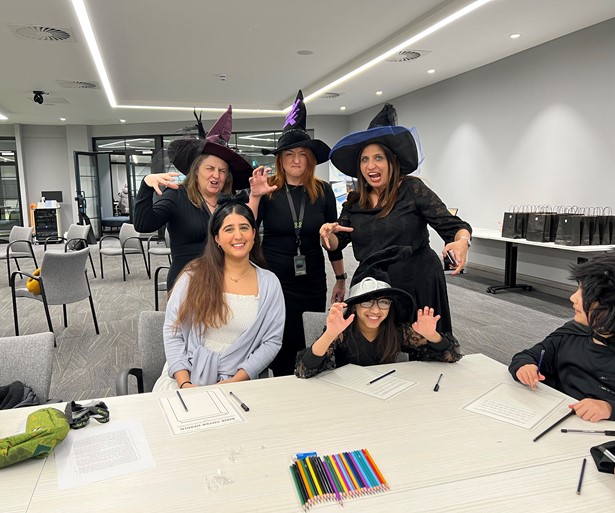 For our second event, we held a bake sale at our Waterside Head Office where budding bakers brought in delicious treats. The event helped raise nearly £800 thanks to generous donations from colleagues. The money raised was donated to the Turkey – Syria Earthquake Appeal. Thank you to all those who baked and donated to such a worthy cause.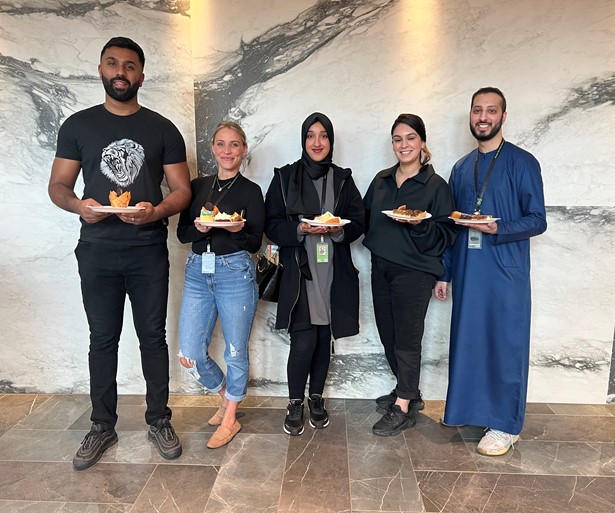 We hosted Cinnabon's 'Cinnalove Day' charity fundraiser to help raise funds for the Turkey – Syria earthquake emergency appeal in coordination with the British Red Cross. We hosted a raffle on the day where two lucky ticket holders took home one of two themed prizes: 'Date Night In' and 'Date Night Out and colleagues had the opportunity to purchase special edition Valentine's Day Cinnapacks at a discounted price. On the day, we raised nearly £1,500.