ALDER HEY CHILDREN'S CHARITY
ALDER HEY CHILDREN'S CHARITY
EG GROUP RAISES OVER £37,000
Our partnership with Alder Hey Children's Charity commenced in September 2021 with the aim of improving the lives of brave young patients and helping them get back on the road to recovery. Alder Hey Children's Hospital treats over 330,000 children every single year, making it the busiest Children's Hospital in the UK. Specialisms treated at the hospital often mean children from across the country need to travel long distances to access treatment.
Over four months, EG Group collected funds in sites across the country from generous members of the public, held fundraising events at the Head Office in Blackburn, and supported colleagues who took part in external challenges. Colleagues at Head Office enjoyed a cake sale, with delicious treats donated by EG Group acquired Cooplands, the UK's second-largest bakery chain.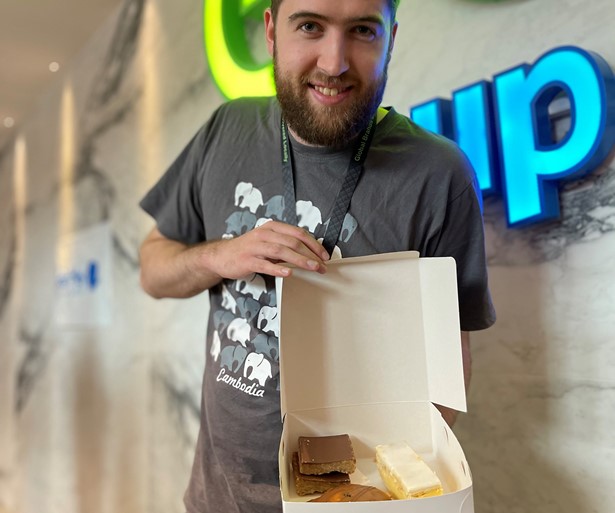 Colleagues from across the UK also took part in a winter raffle, with the grand prize including an overnight stay for two at the Liverpool Titanic Hotel, and tickets to the British Music Experience Museum. Paul Elliott, Area Manager at EG Group alongside his wife Keli, completed the Yorkshire Three Peaks challenge in one day to also raise funds for the charity.
At the heart of the fundraising campaign was four-year old Theo, who at just eight days old was rushed to Salford Royal Hospital by paramedics after almost turning blue at home due to a previously undetected heart condition. He was unresponsive when he arrived and staff struggled to stabilise him. Theo was placed on life support, had his bloods taken and was sent for an x-ray which showed he had an enlarged heart.
At just 12-days old, Theo underwent a ten-hour operation to rebuild his heart but his recovery included problems leading to a further three month stay in hospital. Four months later, he was admitted again after contracting a virus and spent three months on life support. Theo recovered and was discharged though he still travels regularly for appointments at Alder Hey.
Collective fundraising efforts helped EG Group raise more than £37,000 for the charity which will enable the hospital to continue to provide the many children like Theo who come from across the country with the amazing care they receive at Alder Hey