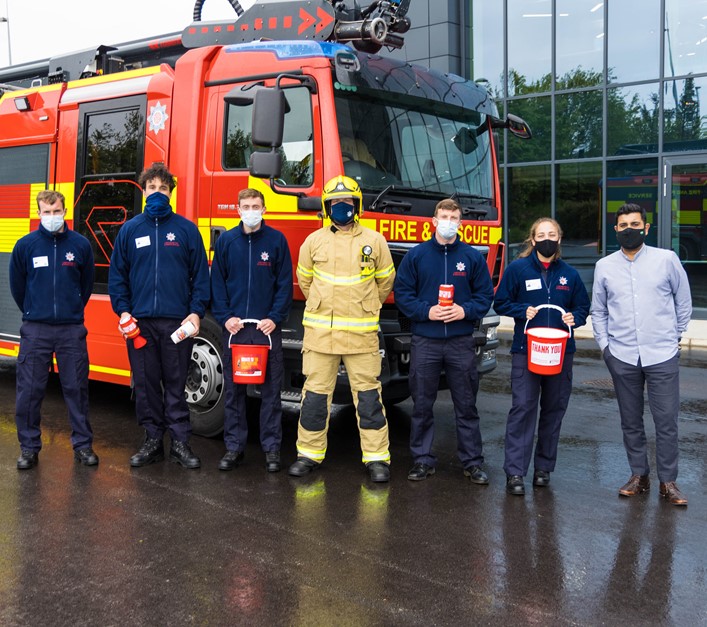 Sustainability
The Fire Fighters Charity will be EG Group's first charity partner of 2022
The Fire Fighters Charity will be EG Group's first charity partner of 2022
EG Group, a leading global petrol forecourt retail convenience operator, has chosen The Fire Fighters Charity as its first charity for 2022.
Blackburn-based EG Group will not only collect donations on behalf of the Charity, but will also fully utilise its network of forecourt and food service locations across the UK to promote the Charity's important work from January until May 2022.
Every year, The Fire Fighters Charity provides support for thousands of fire and rescue service personnel and their families, and this partnership gives the two organisations the opportunity to work together in raising greater awareness of the vital work carried out.
EG Group will also make its UK sites fully available to The Fire Fighters Charity, providing access to local fire and rescue service crews to host activities, arrange collections, and fundraising events over the four-month period.
Ruth Powell, Director of Engagement and Fundraising at The Fire Fighters Charity, said: "On behalf of The Fire Fighters Charity, I want to sincerely thank EG Group for its support, in giving us a fantastic platform to raise awareness of who we are and the vital work we do each year, looking after the health and wellbeing of the UK's fire services personnel.
"Sharing our story with the general public, through EG Group's nationwide customer outlets, will help us raise the funds we need to continue providing expert support to those whose job it is to keep us all safe."
Zuber and Mohsin Issa, Founders and Co-CEOs of EG Group, said: "It is great news that our first charity partnership of 2022 will be with The Fire Fighters Charity. We are focused on making a real difference to the communities in which we operate and are proud to support fire and service rescue personnel and their families by helping to raise vital funds. Fire and service rescue personnel are often unsung heroes across the country, and EG Group is honoured to help raise awareness of their selfless lifesaving they do on a daily basis."