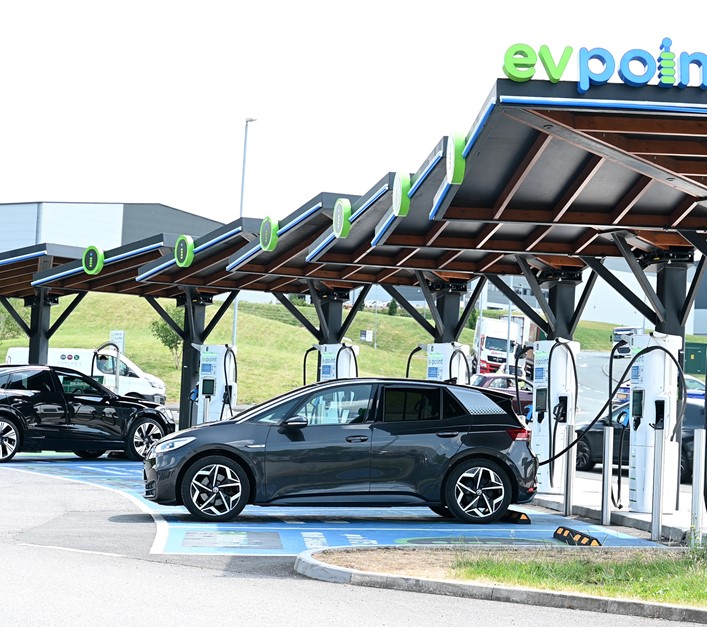 Sustainability
EG Group Acquire Tesla's Ultra-Fast Chargers
EG Group Acquire Tesla's Ultra-Fast Chargers
EG Group is pleased to announce that it has agreed to a deal to acquire Tesla's latest ultra-fast charging units for EG's rapidly growing evpoint business across the UK and Europe.
The chargers will be branded "evpoint" and will leverage Tesla's industry leading technology.
The hardware will operate on an open network basis, meaning that all drivers will be able to access evpoint chargers regardless of the brand of vehicle they drive.
The chargers will also support the Plug and Charge protocol, which simplifies and automates payments. 
The first of the new charger units are expected to be rolling out before the end of the year.
Zuber Issa CBE, Founder and co-CEO of EG Group, said: "Securing this best-in-class equipment from Tesla marks another milestone for evpoint and is hugely exciting for us. It is the first deal of its kind entered into by Tesla with a third-party charge point operator in Europe and will transform how our customers charge their vehicles and how they interact with EG. Since installing our first EV charger back in 2012, we have continued to invest in the technology. This deal will accelerate the delivery of vital charging infrastructure for motorists to help power the transition to Net Zero."
Imraan Patel, Chief Strategy & Business Officer of EG Group added: "Our aim is to deliver a three-pronged strategy to help us reach our energy transition goals. These include EV charging, supporting alternative forms of vehicular fuel, and broader carbon reduction, all of which are central to our strategy of helping the world transition to a lower carbon future. We have made significant progress to date on EV charging, with more than 600 chargers across 189 sites already deployed and a pipeline prepared with an ambition for evpoint to roll out more than 20,000 chargers across c.3,600 of our own sites over time with opportunities across third party locations also being pursued."
Rebecca Tinucci, Tesla's Senior Director of Charging Infrastructure said: "The rapid installation of reliable, easy-to-use EV charging infrastructure is the right step towards a sustainable future and a key area of focus for us at Tesla. For this reason, we're excited to make our fast-charging hardware available for purchase to EG Group, and other leaders in the space."