EG Group's core strategy is to develop a convenience store business that demonstrates the key strengths of resilience and diversification across a range of international markets and product offerings.
We seek to make our customers' lives easier by offering them convenience in their travel, convenience retail and foodservice choices.  We believe that this convenience can be achieved without compromise on quality, price or time with our stores helping our consumers fulfil a number of distinct missions.
Our talented, passionate and innovative people across the world are essential to the successful delivery of our strategy and to driving business performance over the long term. We accelerate development of our people; grow and strengthen our leadership depth and capabilities; and enhance employee performance through continued engagement in our strategy.
We continue to strive towards being a partner of choice for leading foodservice and retail brands across the markets we operate in, and to evaluate growth opportunities that complement and strengthen our portfolio.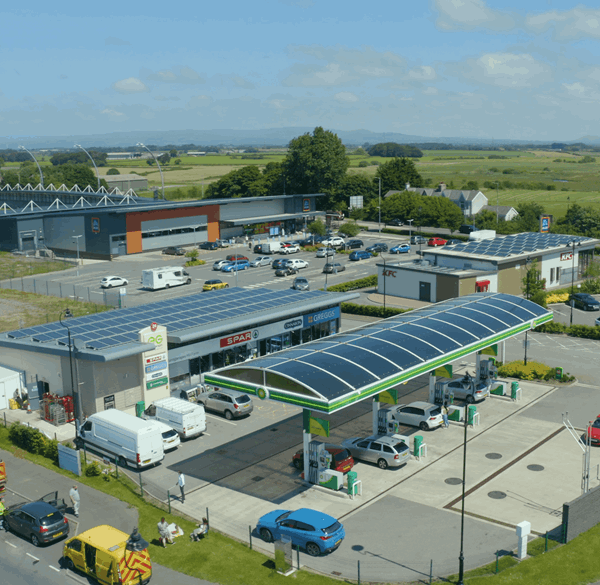 GROWTH THROUGH ACQUISITIONS
GROWTH THROUGH ACQUISITIONS
Acquisition-driven growth is an important component of our strategy and our global footprint provides us the opportunity to consider and pursue strategically attractive transactions, including more opportunistic acquisitions within the fragmented global convenience store industry.
We have completed on over a dozen acquisitions in the last three years and the ability to acquire and integrate companies is now a key component of our cultural DNA. We bring the same level of thoughtfulness and diligence to all of our transactions and have made acquisitions that range from single-sites to multi-billion and multi-national companies.
ORGANIC GROWTH & DEVELOPMENT
ORGANIC GROWTH & DEVELOPMENT
We continually evaluate opportunities to grow our portfolio and capture market share by developing new sites and upgrading existing sites. Customer trends are continually evolving and as such our business needs to be similarly evolving, offering consumers new products in new formats.
We have grown our business in a way where we have a number of options as to how to develop our site portfolio – our stores regularly rationalise their product lines as new products come to market and customer needs change, whilst we operate a vast number of Food Service brands and can introduce these brands in response to local community demands.
CONVERSION OF SUITABLE SITES TO THE DIRECTLY MANAGED COMPANY-OWNED COMPANY OPERATED (COCO) MODEL
CONVERSION OF SUITABLE SITES TO THE DIRECTLY MANAGED COMPANY-OWNED COMPANY OPERATED (COCO) MODEL
EG Group has a proven track record of performance improvement through the conversion of sites historically operated by third parties to being operated by the Group. We are focused on identifying and executing conversion opportunities to increase site profitability through enhancing day-to-day operations and through investment in site capabilities.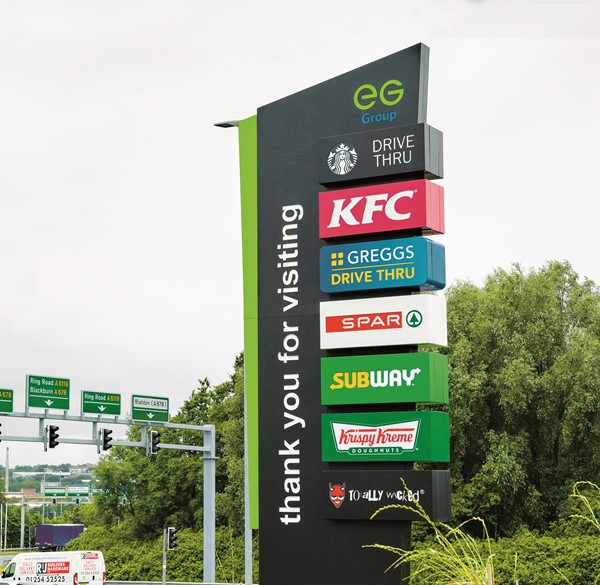 EXPANDING OUR NON-FUEL OFFERING
EXPANDING OUR NON-FUEL OFFERING
Food Service and Grocery & Merchandise offerings remain underdeveloped across most countries convenience store markets, particularly in terms of penetration and the roll-out of more sophisticated offerings. Unlocking these opportunities requires high-traffic sites and the operating know-how to provide compelling customer propositions.
We are continually reviewing our third-party and proprietary brands portfolio and evaluating opportunities to partner with additional leading Food ervice and Grocery & Merchandise brands to further develop high-quality non-fuel offerings.
Innovation for the future
Innovation for the future
Consumer demands have changed, with more emphasis placed on time constraints and food choice. We are utilizing disruptive technology to develop a 'forecourt of the future', focused on broadening the product range, driving quality and making the consumer experience even more rewarding.