Our strategy reflects our desire to build a sustainable business that is relevant to our customers and partners in future decades as it is today.
We recognise the sectors that we operate within are evolving, notably with an increased focus on sustainability and alternative fuel, and as a result we must similarly evolve. It is a source of pride for the business that often, in areas such as the provision of foodservice on forecourts, EG has been an innovator and disruptor to established forecourt business models.
We are focused on developing a sustainable capital structure for the Group, through debt reduction and free cash flow generation. Our mid to long-term strategy remains consistent with that of prior years, with our four key strategic pillars.
We continually evaluate opportunities to expand and enhance our portfolio through innovation.
We aim to meet and exceed the needs of consumers as they seek additional convenience and quality in their daily life.
We seek to accelerate the development of our people; grow and strengthen our leadership capabilities; and enhance employee performance through continued engagement.
We continue to strive towards being a partner of choice for leading foodservice, retail and fuel brands across the markets that we operate in, and to evaluate growth opportunities that complement and strengthen our expanding business portfolio.
As an entrepreneurial business, we are always looking to drive growth by investing in our site network and developing our retail offer.
Our acquisitions have enabled us to diversify operations and expand into new markets and reinforce our position as a key global player. We continue to explore opportunities to expand our operations in our existing markets.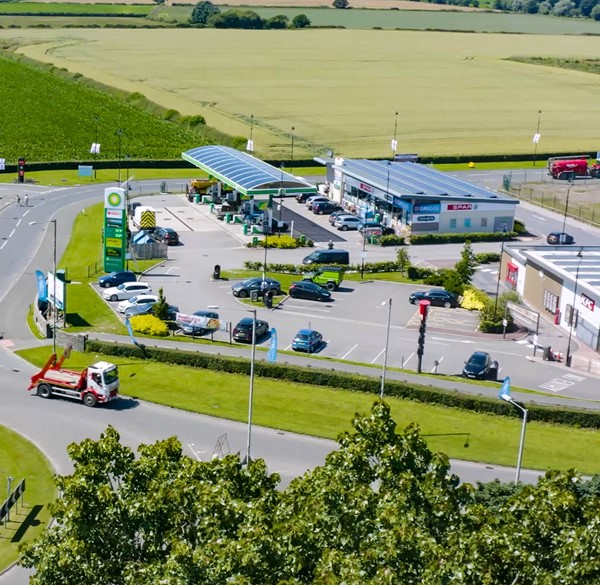 We continue to be innovative and forward-thinking with significant investments made to date in adapting to technological change. This includes investment in electric charging stations and the development of IT capability to support evolving payment methods and loyalty programmes.
The sales of non-fuel products within the global c-store industry are growing as consumers are increasingly seeking convenient and timely solutions to purchase everyday and Foodservice products.
Our penetration within Foodservice is increasingly important given the sector is expected to experience significant growth over the next few years, driven by changing lifestyles and the evolution of alternative fuels.
We invest in, and continually review, our site portfolio to differentiate our customer offering with best‑in‑class facilities and a superior experience and amenities compared to our competitors.