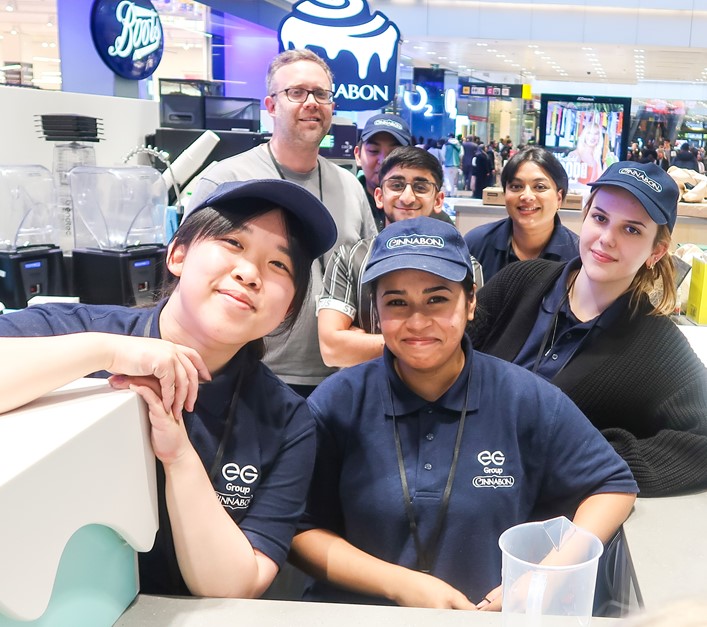 Business
CINNABON OPENS LATEST STORE IN PRIME LONDON LOCATION
CINNABON OPENS LATEST STORE IN PRIME LONDON LOCATION
EG Group, master franchisee of iconic US bakery Cinnabon® in the United Kingdom, is pleased to announce the opening of its latest store in the Westfield Stratford City Shopping Centre, London.
In a new kiosk format, the location will create 15 full and part time roles and bring Cinnabon's ooey-gooey™ goodness to London, offering customers a full selection of freshly baked Bons, including the Classic Cinnabon, ChocoBon, Caramel PecanBon and the recently launched official Lotus Biscoff® Bon. In addition, Cinnabon fans will be able to indulge in a selection of hot and cold drinks including espresso-based coffees and Chillatas.
The kiosk will open from 9am until 9pm Monday to Friday, 8am to 9pm on Saturday, and 11am to 6pm on Sundays.
For Londoners unable to get to Westfield Stratford City, delicious Cinnabon treats can be ordered through Deliveroo, Uber Eats and Just Eat, or can be ordered online for next day delivery nationwide via the Cinnabon website (www.cinnabon.uk).
EG Group now operates 24 Cinnabon stores in the UK, further cementing its position as a leading Foodservice and retail convenience operator.
Mohammed Tayab, Food & Beverage Director – Europe at EG Group, said: "We are thrilled to be opening our newest site in the capital, and Cinnabon fans across London will now be able to order our freshly baked Bons. This is a big step forward in our goal to bring Cinnabon goodness to more people and we are excited to welcome both new and existing customers."