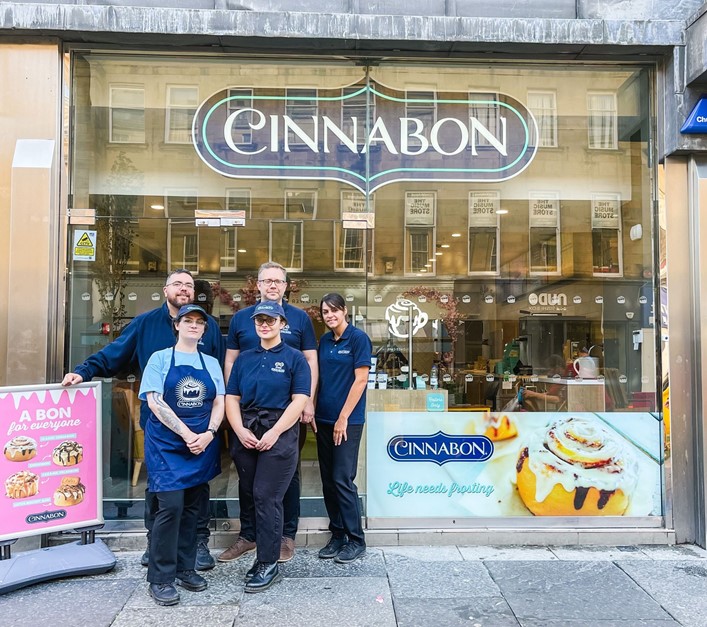 Business
CINNABON OPENS FLAGSHIP STORE IN NEWCASTLE
CINNABON OPENS FLAGSHIP STORE IN NEWCASTLE
EG Group, master franchisee of iconic US bakery Cinnabon in the United Kingdom, is pleased to announce the opening of its flagship store in Newcastle city centre. The world-famous bakery will be located on Grainger Street, a prime location in Newcastle, and will create 12 new full and part time roles within the community.
The state-of-the-art bakery offers complimentary Wi-Fi, a lounge area where customers can relax, and a bookcase for avid readers, thanks to a 'swap a book initiative' where people can read, exchange, and donate books. In total, the store has the capacity to accommodate nearly 30 customers dining in, as well as the usual take away service.
Freshly made Cinnabon dough will be produced from scratch at the in-house kitchen, hand-rolled and baked in store. Guests can enjoy the famous aroma of warm dough and cinnamon, along with ooey-gooey™ treats including Classic Cinnamon Rolls, which are baked oven fresh with Makara® cinnamon and brown sugar and topped with signature cream cheese frosting, as well as the MiniBon, a smaller version of the Classic Roll. Cinnabon also offers a full line of made-to-order blended beverages and espresso-based coffee beverages.
The bakery will open from 8am until 10pm Monday to Saturday, and 9am to 8pm on Sundays. For guests unable to get to Grainger Street, delicious Cinnabon treats can be ordered through Deliveroo, Uber Eats and Just Eat, or can be ordered online for next day delivery nationwide via the Cinnabon website (www.cinnabon.uk).
Mohammed Tayab, Food & Beverage Director – Europe at EG Group, said: "The opening of our brand-new state-of-the-art Newcastle flagship store will bring Cinnabon's ooey-gooey™ goodness to even more people across the UK. Situated in yet another fantastic location, our in-house kitchen means that guests will be able to enjoy freshly baked treats in the warmth and world-class hospitality of Cinnabon."