EG GROUP RAISES MORE THAN £43,000
EG Group partnered with Barnardo's, the UK's largest children's charity in September 2022. For over 150 years, Barnardo's has supported vulnerable children and young people across the UK who face some of the world's most urgent issues, such as sexual abuse and domestic violence, as well as those affected by disability. The charity supports young people in care, or who may have just left, and those who act as caregivers for other family members.
Throughout the partnership, EG Group raised funds for Barnardo's across its network of sites in the UK, setting up over 1,500 donation banks where both colleagues and customers could donate.
A number of fundraising activities were also held including raffles, and EG's very own World Cup tournament.
Colleagues at our Waterside Head Office took part in EG's Festive Jumper Day in December to help raise funds for Barnardo's. For a minimum donation of £1, colleagues were invited to wear their favourite festive item of clothing. EG's mascot, Zuri, collected over £400 in donations on the day from generous colleagues. A fantastic amount raised.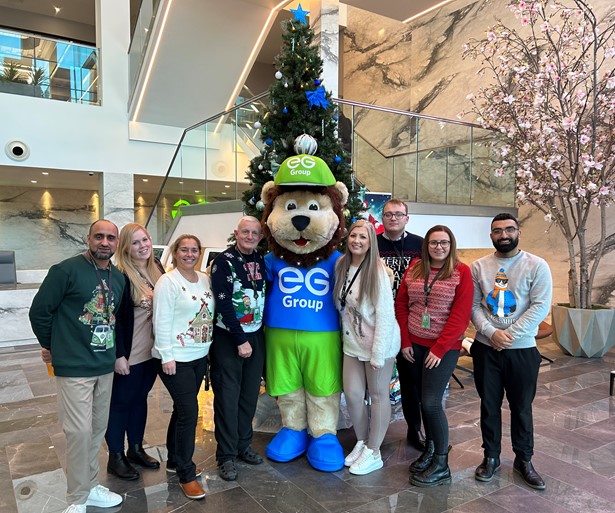 We recently hosted our very own EG World Cup for Head Office colleagues at Soccerdome, Blackburn. Over one-hundred colleagues participated to form twenty teams of five players. 'Cameroon' and 'Brazil' went head-to-head in the final but it was 'Cameroon' who won the EG World Cup and took away the winning trophy. Amir Patel was chosen as player of the tournament and Yahyaa Patel was chosen as goalkeeper of the tournament. Colleagues helped raise nearly £1,250 on the night. A fantastic team effort!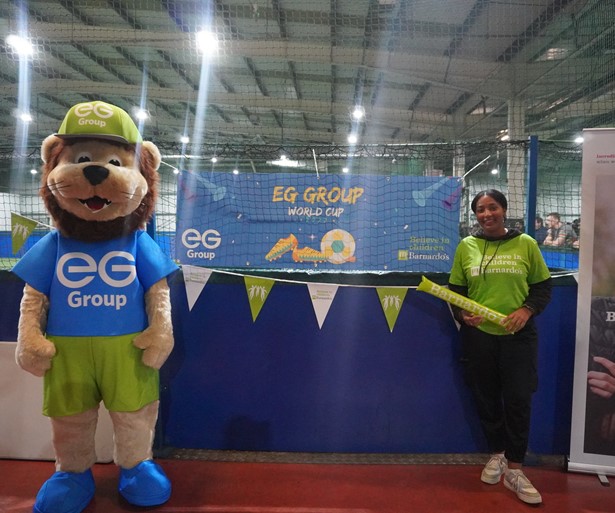 The Cinnabon UK team partnered with Lotus Biscoff in what was the company's first brand collaboration in the UK. The pair joined forces to create three indulgent treats, which hit Cinnabon counters across the UK in September. To celebrate, the Cinnabon team held a raffle at our Waterside Head Office to raise money for Barnardo's with Cinnabon and Lotus Biscoff hampers up for grabs. Colleagues helped raise nearly £900 on the day.