We are committed to being an environmentally responsible group and aim to positively manage our impact on the environment.
We closely monitor electricity and water consumption, which are the two highest consumers of energy on our sites, and the volume and disposal of waste materials which we seek to minimise.
Strong controls and monitoring procedures are also in place to avoid environmental incidents.
We continue to support the delivery of our vision to operate as a sustainable business, undertaking a range of environmental initiatives to help promote and embed sustainable business practices including energy conservation, working with alternative fuel, waste management and reducing emissions.
We recognise that the world is evolving, with an ever-increasing focus on sustainability and lower-carbon fuel. With that in mind, we continue to explore our options to scale up products and services that enable lower-carbon mobility, for example: We have 250 electric vehicle charging points across 98 sites, and we're expanding our offering with our own proprietary 'EV Point' chargers.
We have invested £30m in Hydrogen Vehicle Systems (HVS), a company that designs and develops hydrogen-electric vehicles for the commercial market. The investment is going towards the development of a hydrogen van and truck. HVS plans to become the first to bring ground-breaking, zero-emission, hydrogen-powered commercial vehicles to the UK and European market. Vehicles powered by hydrogen fuel cells produce zero carbon emissions from their exhaust. 
More than 50 of our filling stations in the Netherlands, and several in Belgium, now offer customers Neste MY Renewable Diesel. We also distribute it to major business customers. It's a diesel replacement made from used cooking oil – ensuring up to 90% lower carbon emissions compared to standard diesel. EG Group manages the entire supply chain of Neste MY Renewable Diesel in house, with the product delivered to our depot and then distributed.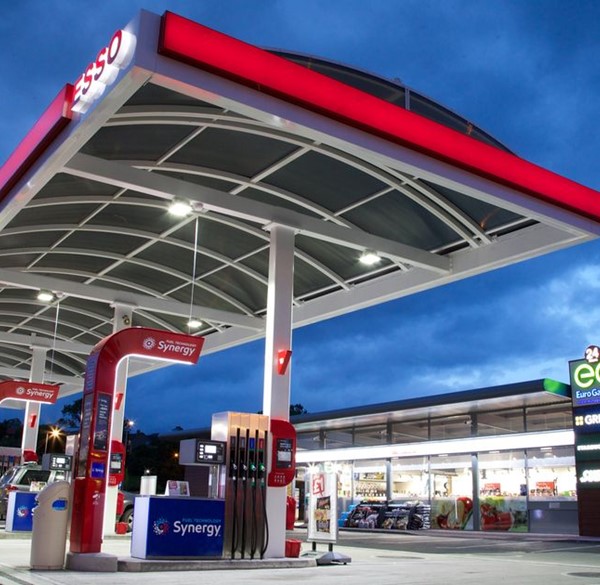 In 2021, we launched 'EV Point', our proprietary branded ultra-fast electric vehicle charging proposition. Our flagship location, the home of six ultrafast chargers, opened in August 2022 at our Frontier Park site in Blackburn. We're planning over 20 trial sites across the UK by the end of 2022, and have earmarked further sites from 2023 to 2026, as well as continuing our planned expansion throughout Europe. With between two and six charging points per site, the latest load-balancing technology means several customers can use a single point simultaneously.
Our current software provider, ChargePoint, are the back-office operator for our EV chargers which allows customers to find EG locations, and pay for usage through the ChargePoint app or on site with a tap of a payment card. As part of the trials, we will track the kilowatts customers use to charge their cars, and use industry-accepted averages to translate that into carbon emissions saved. In addition, all charging points are supplied by 100% REGO-certified renewable energy.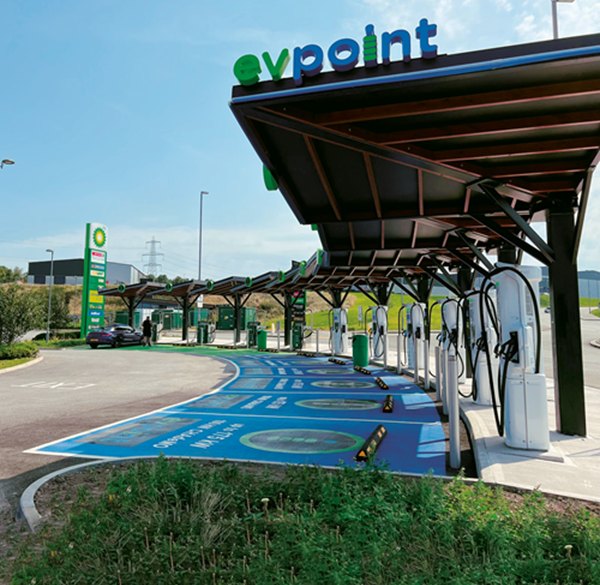 EG Group partnered with "Too Good To Go" in 2018 to address the issue of surplus food and its wastage. Through the Too Good To Go app, customers can reserve "magic bags" of surplus food from restaurants, retailers and even producers to stop it from going to waste. Globally, more than one-third of all food produced is wasted and food waste is responsible for a staggering 8% of greenhouse gas emissions.
Since the launch of the partnership in September 2018, nearly 1,400 EG stores and concessions have gone live on the Too Good To Go platform across the United Kingdom and Europe. Customers have picked up over 260,000 'Magic Bags' across Europe from EG Group's extensive network, and a further one million 'Magic Bags' in the UK. Globally, more than 3,000 tonnes of CO2e emissions have been saved via the EG Group and Too Good To Go partnership.